Diversity at Castlefield
Women in Finance Charter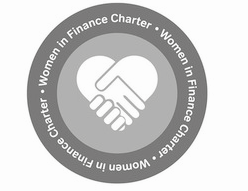 In October 2017, Castlefield became a signatory to the Women in Finance Charter, a Charter launched with the objective of achieving "gender balance" within the financial industry, where women at senior management levels are often scarce.
Upon becoming signatories, we committed ourselves to achieving/maintaining 50% women in senior roles by December 2020. When we first signed up to the Charter, we had a 55% female representation. In setting our target we wanted to ensure we maintain parity. As of 30th September 2020, we have 50% female representation in senior management. Over the course of the last year we continued to transform our business and apply certain changes to its structure as we work towards our common goal. We are now setting a target to maintain 50% female representation by September 2021.
Whilst the Charter's objective focuses on gender diversity, diversity in all its forms is important to our business. Castlefield see the enormous benefit that can be gained from a fairer and more inclusive financial services industry. We are firmly of the belief that a balanced workforce is good for business and society.