Diversity at Castlefield
Women in Finance Charter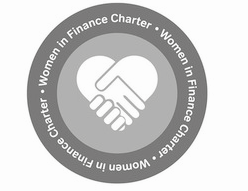 In October 2017 Castlefield became one of the 162 signatories of the Women in Finance Charter. This is an HM Treasury (HMT) sponsored initiative to encourage greater numbers of women at senior levels of the finance industry. It's based on the recommendations of a review published in 2016 called "Empowering Productivity: Harnessing the Talents of Women in Financial Services". The findings of the report have formed the basis of the pledges that all charter signatories must adhere to.
Castlefield pledge to maintain a 50/50 gender split for key managers within the firm over the next 3 years. We are proud that we currently achieve gender parity amongst this cohort and want to ensure this continues into the future.
Castlefield see the enormous benefit that can be gained from a fairer and more inclusive financial services industry. We are firmly of the belief that a balanced workforce is good for business and society.