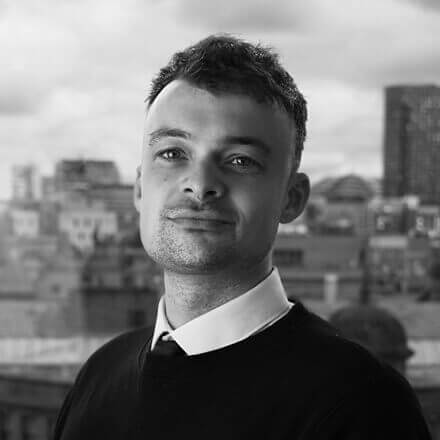 Nyle Yates
Senior Executive, IT
I joined Castlefield in January 2022 as its first official IT team member. Prior to this I spent the 2010's travelling the world and beginning my career in the Charity sector. I discovered Castlefield online and was immediately drawn to their belief in promoting a positive work culture and their ESG goals.
My role at Castlefield involves collaborating on internal projects to improve and maintain our IT systems, in addition to overseeing current technology to ensure it runs smoothly and efficiently, thereby allowing my fellow co-owners to provide the best possible service for our clients.
Outside of work you can find me dipping into everything adventure related. As part of an adventure club, I help to run activities such as bouldering, caving, hiking, climbing and abseiling. When I'm not literally climbing the walls, I enjoy cooking, films, reading and travel.
0161 233 4890
nyle.yates@castlefield.com