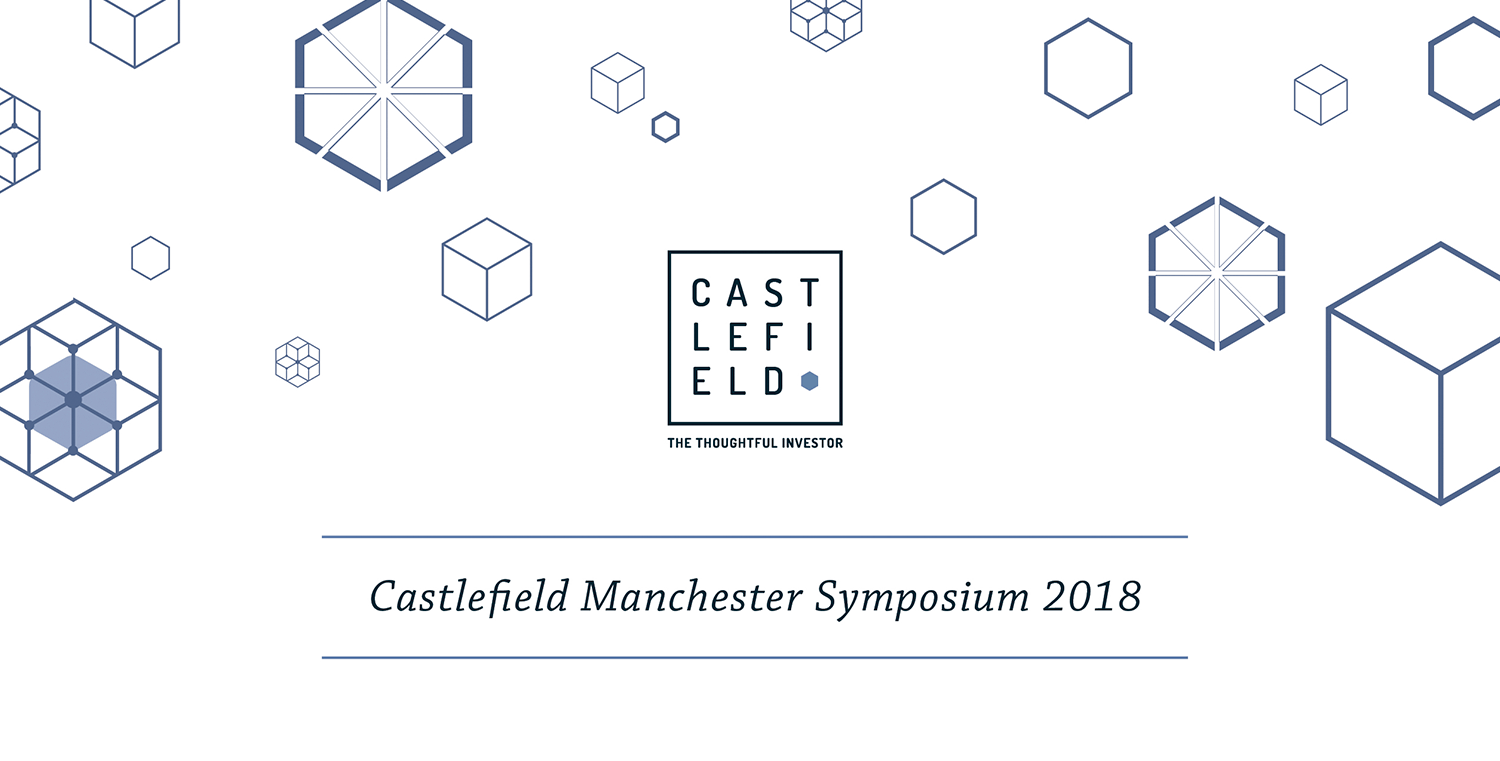 On the 19th of June, Castlefield will be welcoming friends of the company to the Manchester Art Gallery for our second summer event. After the success of last year's symposium, we were keen to offer attendees another opportunity to explore the culture of Manchester and learn more about sustainable business practices and responsible investment. The 2018 Castlefield Manchester symposium is called "VOTE 100: Gender Diversity and Investment".
It's been 100 years since women were awarded the right to vote, even then it was only the privileged few. The Representation of the People Act was passed in 1918 and allowed women over the age of 30, who met a property qualification, the right to vote. As a Mancunian company we are aware of the role that the city and its people played in this achievement. In honour of the centenary, Castlefield want to explore diversity as a responsible investment theme.
The agenda for the evening will be as follows:
| | |
| --- | --- |
| 4:30pm | Arrival & Networking |
| 5:00 – 5:10pm | Introduction by John Eckersley, Managing Partner of Castlefield |
| 5:10 - 5:30pm | Presentation by Dr Bianchi of the Alliance Manchester Business School |
| 5:30 – 6:30pm | Panel Discussion followed by Q&A |
| 6:30 – 8:00pm | Drinks, Canapes and Guided Tours of the Victorian Gallery |
The event will be hosted in conjunction with academic partners at the Alliance Manchester Business School. As part of The University of Manchester, research generated by Alliance Manchester Business School works to address global inequalities. Their research continues to be at the forefront of promoting ethical global value chains and countering the effects of economic globalisation on further driving global inequalities. Dr Lara Bianchi will be presenting her work on the subject of Women Workers in Global Supply Chains. Lara is a Research Associate and Coordinator at the Business and Human Rights Catalyst. She has experience of working within the United Nations system as a research associate at the UN Global Compact Italian Network. After the endorsement of the United Nations Guiding Principles on Business and Human Rights in 2011, she started to look at the role of the private sector in proactively mitigating and preventing adverse impacts on fundamental rights.
Another academic who will be joining us from the business school is Professor Ser-Huang Poon. Ser-Huang is internationally renowned for her research on volatility in financial markets. She has written three books and her work has been published widely in peer reviewed journals. She we will be joining us for the panel discussion portion of our event to share her recent work on Gender Diversity and Socially Responsible Investment.
The panel discussion will be chaired by Castlefield Financial Adviser Olivia Bowen. Olivia is a Partner in Castlefield, she has helped to channel many millions of pounds into ethical investments whilst assisting clients to meet their financial and personal objectives. Olivia advises on all aspects of financial planning and has advanced qualifications in Taxation & Trusts, Investment & Risk and the Financial Planning process. Recently she was awarded the Personal Finance Society's Investment Specialist of the Year Award 2017.
Other panellists providing food for thought will be Claudia Quiroz and Ita McMahon. Claudia Quiroz is an investment director at Quilter Cheviot Investment Management. She is the lead Investment Manager for the sustainable investment strategy designed to serve clients who would like to invest in companies offering solutions to the economic and environmental problems of urbanisation, climate change and resource scarcity. Ita McMahon is a responsible investment analyst and has worked at Castlefield Investment Partners since April 2017. She is an integral member of the investment management team and incorporates environmental, social and governance issues into research and engagement with investee companies.
We would love you to join us to explore the concept of how diversity can influence investment, sustainability and social justice.
Register your attendance via events@castlefield.com or 0161 233 4890
Written by Kate Hewitt