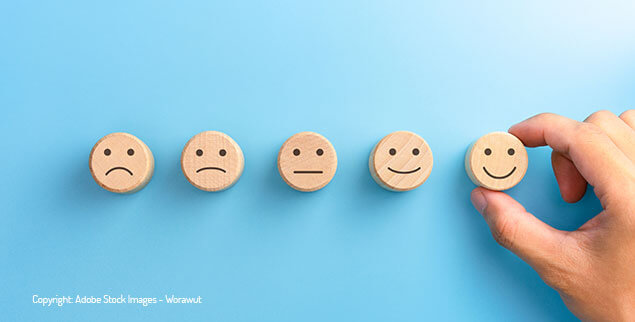 Thank you to everyone who took part in our recent marketing communications survey. We really appreciate you taking the time to let us know what you think. The response rate was excellent and it's invaluable to hear your feedback.
Below we provide a summary of the responses and outline a few of the steps we'll be taking as a result. Some of the key findings that we found were as follows:


Rise in ESG
It's pleasing to hear that a large number of you actively chose Castlefield due to our authentic credentials in the field of environmental, social and governance (ESG) investing.
Increasingly ESG matters are gaining prominence in boardrooms and within the mainstream press (also referred to as ethical, sustainable and responsible investing). This is an area Castlefield has specialised in for over twenty years and we're passionate about protecting the virtues and strong principles we hold. Our Winners & Spinners report, and other recently published content, expose some of the 'greenwashing' shortcuts that we consider to be occurring in our industry. Rest assured that we share in your passion for sustainability and will endeavour to call out bad practice where we identify it.

More feedback
You also told us that you would like to give more timely feedback, for example after an annual review or adviser meeting. As a result, we will be introducing a very short survey after such moments to capture your views. This will be completely optional, so only for those who want to share their opinion.
Simplicity
"Keep it short and simple", was another common response. We aim to avoid jargon and unnecessary technical terms, but this can be difficult to negotiate in financial services, however we appreciate we should remain vigilant. We also sense a degree of frustration with some users regarding the online portal, especially around the signup process and requests for account verification. Your data security is paramount and we take cyber security matters extremely seriously, however we accept there is work to be done here and we are already taking measures to simplify the process as we want your experience with Castlefield to be a positive one.
Facetime
The past 18-months or so brought about significant changes to how we all communicate. Digital communications have many benefits, bringing efficiencies and greater flexibility, but we recognise for many it doesn't replace the face-to-face meetings with your adviser. As lockdown measures continue to ease, hopefully meetings in person will again become an option for clients who prefer that method.
Hot topics
Generally, you said you were satisfied with the frequency of our marketing communications. The recent screening of our Q&A with the director of E-LIFE was singled out, and generally the quality of the content you receive from us was 'good'.
The topics people are most interested in hearing about were around using money to do good, our informative reports on sectors, commentary on markets, along with general financial tips and guidance. We want to do better than 'good', so we'll take your feedback on-board and find a way to exceed your expectations.


Refer-a-friend

As an employee-owned organisation, every co-owner at Castlefield shares our desire to deliver the best client experience, so it was heartening to hear how many people said they felt very strongly they would recommend Castlefield to friends and family.
We understand some people may not be comfortable actively recommending a financial services firm – it isn't always the easiest to do. But if you have any likeminded friends or family who you think may benefit from our services please forward them our newsletter to give them a taste of what we're about.
We also have a number of webcasts and other upcoming events for potential clients, introducing basic steps to planning their finances and how to become a thoughtful investor. Please let them know if you think these would be of interest.

Thank you again to all who took part.