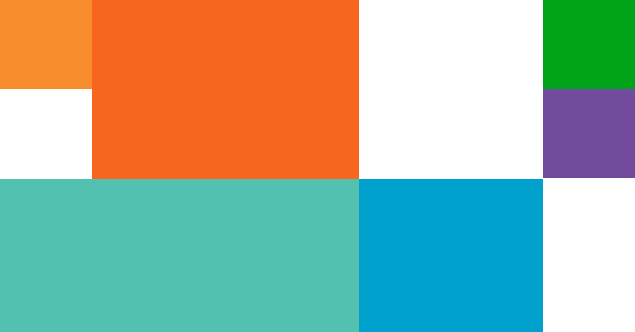 Appetite for 'green investments' is growing but consumers don't know where to go for advice about sustainable and ethical funds.
Other key findings from the Castlefield consumer survey:
56% of investors were concerned that they could lose money by investing in companies that damage the environment, like oil and gas
54% of investors would move their money if they knew it was supporting companies causing social and environmental problems
Nearly half (45%) were not aware that that there are ethical and sustainable investment options
Six out of ten people say that they would like to be offered a sustainable and ethical option when choosing an investment
But 60% said that they would not know where to go for advice about sustainable and ethical funds
Good investments versus bad investments - consumers highlight the top five ethical issues they wish to support and the top five industries they wish to avoid
74% claim they would be shocked if a fund claiming to be 'ethical' turned out to be investing in companies that negatively impact people and the environment

Ahead of Good Money Week, Castlefield, the UK's leading specialists in responsible investment unveils key considerations and steps to take if consumers are looking to invest in ethical funds. 
Investors are becoming increasingly savvy about risks and the consequences of damaging the environment. Following the increase in high profile individuals and pension funds looking to pull their investments out of fossil fuel companies, the survey found that 56% of investors were concerned that they could lose money by investing in these so called 'stranded assets', like oil and gas.
"If the world is to avoid a rise of 2% in global temperatures then as much as 80% of the world's carbon based fuel (coal, oil and gas) might become un-burnable, this could wipe billions off the values of some of the world's largest energy businesses, our concern is that too few mainstream investors really understand this risk". John Ditchfield, Partner

"Companies like Shell are spending hundreds of millions of pounds developing new oil and gas fields in the face of a global push to reduce carbon emissions. Our view is that this capital is potentially being wasted on assets which cannot be utilised without exacerbating climate change. This impacts the conventional funds which are heavily invested in oil and gas companies which when the value is corrected will have a significant negative impact on share price and ordinary people's investments."
The Castlefield survey suggests that investors are beginning to recognise that sustainable funds with long term vision are likely to do well. 51% of investors think that companies which are trying to make a positive contribution to society and the environment are more likely to succeed long-term and their investments are likely to perform better over the long term.
Consumers want their money to 'do good' and say they would be cautious about investing in green wash or funds with ethical claims that are not substantiated. 74% of respondents said they would be shocked if companies claiming to be ethical were found to be investing in companies that negatively impact the environment. While over half (54%) of investors would move their money if they knew it was supporting companies causing social and environmental problems. Surprisingly, nearly half (45%) of British investors do not know that there are ethical and sustainable options available when it comes to investments. Six out of ten people (60%) would like to be offered an ethical and sustainable option when choosing their investments. But despite this growing interest in doing something positive with their money, 58% do not know where to go to look for advice. Consumers are also becoming increasingly ethically savvy and have their own ideas on what sorts of things they would and wouldn't like their funds invested. The top five positive choices and five industries to avoid highlighted in the consumer survey were as follows:

Top five areas that investors said they would want to support through ethical and sustainable investment:
1. Healthcare and access to medicine – 43%
2. Renewable energy – 40%
3. Energy efficiency – 37%
4. Sustainable forestry – 36%
5. Sustainable agriculture and fishing – 34%

Top five issues that investors said they would want to avoid through ethical and sustainable investment:
1. Pornographic industry – 61%
2. Tobacco industry – 59%
3. Labour/workforce exploitation – 56%
4. Gambling industry – 55%
5. Animal testing – 54%

John Ditchfield said: "We understand the desire to invest in the right funds but there is more to it – than just looking at financial performance. You need to know and understand your investment and your investment choices, a specialist ethical adviser can help you to consider your values, look at your risk profile, and recommend funds that suit your particular needs."

Olivia Bowen, Partner at Castlefield, commented: "Our Survey clearly demonstrates current demand from the public for more thoughtful investing, and by bringing our businesses together under the Castlefield umbrella, we now have the resources and expertise to respond to this, and to grow the ethical investment market from the relatively modest level of just £13.5billion. We are sending a message to the public to invest just 10% of their assets in a responsible manner ~ this alone would see the market grow enormously."

John Ditchfield added: "Funds which positively invest in sustainable companies should have a place in every investor's portfolio, whether or not they consider themselves ethical. There is a clear link between sustainability and business success and these funds are well-placed to spot emerging opportunities in the green economy."
Castlefield reveals key reasons why people want to invest their money in ethical and socially responsible funds and highlights the steps they need to take to make this happen.

Five reasons to Invest in Ethical Funds - The Five 'P's
1. Personal values - you can invest in something that you care about, something that reflects your values and your priorities
2. Performance - excellent short term and long-term returns available in ethical and environmental sector
3. Price - many of the ethical funds in the market are very low cost compared to the rest of the market
4. Planet - we don't have another life or another planet - so best to make use of this life and take better care of the one that we have
5. Pleasure - it is really rewarding to see your money making a difference

Five steps to take when considering your investment
1. Reflect on your values - what are your passions and concerns and where do you want to see your money making a difference
2. Consider your approach to risk - are you a safe investor, do you want to take risks, how long term is your investment plan
3. Find yourself an expert or an advisor that can match your values and your risk profile to the funds that match your criteria
4. Read the small print of each fund - ensure that you are investing in the right sort of companies beyond the title of the fund
5. Consider re-investing your profits to do even more!

Castlefield reveals five highly recommended funds which offer excellent transparency and credible green investment strategies while still delivering strong financial returns.

1. WHEB Sustainability Fund. Good performance plus recognition of its transparency and engagement with investors.
2. Alliance Trust Investments. Selected for its strong performance and for providing quality transparent information to investors.
3. Premier ConBrio B.E.S.T. Income Fund. Offers a unique combination of a high level of income with no exposure to fossil fuels.
4. Quilter Cheviot Climate Assets Fund. Strong focus on sectors which will benefit from low-carbon future.
5. Impax Environmental Markets Investment Trust. First UK listed equity fund to demonstrate a net positive carbon impact.

There are some funds that offer a poor fit, with some customers not getting the ethical product they thought they'd signed up for. Castlefield warns of potentially misleading negatively screened funds with investments in some companies contributing to environmental and social problems.

1. Aberdeen Ethical World Fund £6.9M invested in major shale oil extractor EOG resources and poor financial performance.
2. Legal & General Ethical Trust Light ethical negative screens; no involvement with the companies in which it invests.
3. Prudential Socially Responsible Fund Top ten holdings include Shell and mining company Rio Tinto plus the fund has delivered a lack lustre performance.
4. Sovereign Ethical Fund Negative only screens with approx. 7% held in oil and gas whilst the financial performance of the fund has been poor
5. Virgin Climate Change Fund Shell features amongst top 10 holdings making up over 4% of the fund. There is also lack of information for investors, whilst promoting the idea that green funds underperform.
Top-performing Ethical funds over the last 12 months, also with their 5 year performance
Cumulative performance

Information provided by castlefield.com Source: FE Analytics. As at 25-09-2015
Top-performing Ethical funds in terms of their 5 year performance history
Cumulative performance

Information provided by castlefield.com Source FE Analytics. As at 25-09-2015