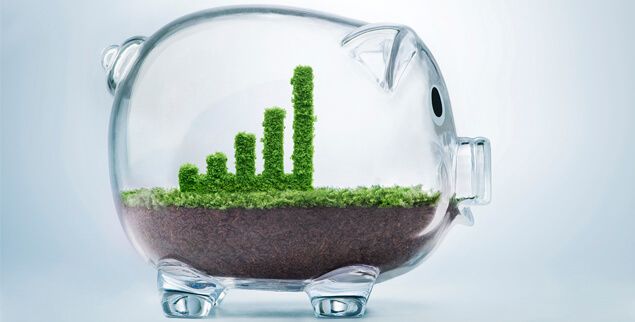 Ahead of Good Money Week (8th – 14th October 2017) the Castlefield Winners and Spinners Report reveals ethical and sustainable funds still investing in tobacco and environmentally damaging extractive companies.
As the market grows, it is increasingly important to differentiate between those funds genuinely responding to customer demand for a sustainable approach and those which use terms like ethical, Socially Responsible Investment (SRI) or stewardship in their name but include companies such as British American Tobacco or Shell in their key holdings.
That is why Castlefield produces its 'Winners and Spinners' analysis of the UK ethical and environmental funds. This year we saw the following results:
Winners
FUND

CUMULATIVE PERFORMANCE*

1YR

3YR

5YR

£173.00m

FP WHEB Sustainability Fund (C Acc)

12.5

51.0

99.3

£365.16m

Liontrust UK Ethical (2 Acc)

18.1

44.0

90.1

£884.76m

Rathbone Ethical Bond Fund (Inst Inc)

6.5

20.5

43.8
*(Source: FE Trustnet as at 26/09/17)
Past performance is not a reliable indicator of future returns.
Spinners
FUND SIZE (AS AT 31/08/17)

FUND

CUMULATIVE PERFORMANCE*

1YR

3YR

5YR

€565.56m

The Vanguard SRI European Stock Fund (Acc GBP)

17.5

35.6

75.6

£150.86m (26/09/17)

Aberdeen Ethical World Equity Fund (I Acc)

11.1

25.6

51.2

£485.66m

Friends Life Stewardship Fund (NGP)

9.7

23.1

65.0
*(Source: FE Trustnet as at 26/09/17)
Past performance is not a reliable indicator of future returns.
Winners making an impact on the bottom line
This year's three winners not only impress with the positive social and environmental impacts of their portfolios, but also with their returns.
The three-year returns of the winners as a whole significantly outperform those of the 'spinners'. For example, £1,000 invested equally in the top three winner funds in 2014 would now have returned £1,379, compared to just £1,266 in the three spinners1.
In the case of Liontrust, a focus on companies that improve people's lives through medical, technological, educational, environmental or systemic advances is paying impressive dividends with three year returns of 42.8%. WHEB also deserves praise for its continued appearance in the 'winners' list over several years. WHEB's recent Impact Report, for example, calculated that for each million pounds invested the fund helped avoid 1,600 tonnes of CO2e, diverted 140 tonnes of waste from landfill and treated 1.6m litres of waste water.
Spinners give ethical and sustainable investing a bad name
In contrast, it is essential to call out funds that are "responsible" in name alone as it risks watering down the importance of responsible investment as a whole. Putting the word "ethical" or "sustainable" in the name of a fund does not make it so.
Some of the reasons this year's 'spinners' have been chosen include:
The Vanguard SRI European Stock fund - includes both British American Tobacco (BAT) and Royal Dutch Shell in its top ten holdings. BAT is a manufacturer of a product, tobacco, that kills more than seven million people every year, and both BAT and Shell have been accused of human rights violations in their operations or supply chain. We don't believe either of these companies meet the expectations of customers looking for an 'SRI' fund.

The Aberdeen Ethical World Equity Fund - has EOG Resources as its third biggest holding. EOG is a crude oil and natural gas firm that has faced accusations of illegal burying of waste and excessive flaring (the deliberate open-air burning of natural gas) which threatens both the environment and the livelihoods and health of surrounding communities.
The Friends Life Stewardship Fund (manged by Schroders) – counts mining giants Rio Tinto and BHP Billiton amongst its holdings. This is despite several third-party concerns about Rio Tinto's activities in the ecologically sensitive South Gobi Desert and BHP's involvement in the coal industry (which represents 14.5% of overall company revenue). In particular, it is hard to see how the fund's investment policy to exclude companies, "with any involvement in uranium extraction" is compatible with investment in Rio Tinto - one of the world's largest producers of uranium.
View the full Castlefield Winners & Spinners report here.
Good Money Week is in its tenth year and it's remarkable to see how the market has grown in that time. In 2007 (When Good Money Week was called National Ethical Investment Week) the independent research organisation, EIRIS, calculated green and ethical retail funds to be worth around £8.9 billion2. Last year the UK sustainable investment market was valued at around £1.5 trillion3 in assets.
The growth in the industry is impressive but it is important to go beyond the name to ensure funds are really serving the aims of Thoughtful Investors. However, it is encouraging that many of the most sustainable funds are now proving one of the original taglines for National Ethical Investment Week to be truer than ever: you can make money and make a difference.
References
Data from FE
If you want to learn more about how your investment portfolio can align with your values and your financial ambitions then please contact one of our thoughtful investing team: 0161 233 4890 office@castlefield.com