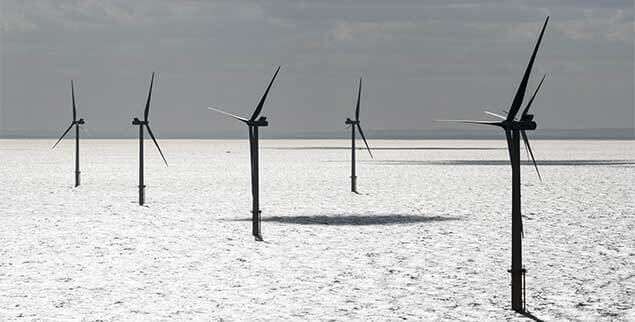 In the last few weeks, the actions of Insulate Britain as well as queues at petrol stations and rising gas bills have brought energy and climate into sharp focus for consumers. It is against this backdrop that the UN Climate Change Conference, or COP26, is about to take place. The Great and the Good will gather in Glasgow in November to discuss how best to deal with climate change. Objective one for the Conference is to "Secure global net zero by mid-century and keep 1.5 degrees within reach." Countries are being asked to come forward with ambitious 2030 emissions reductions targets that align with reaching net zero by the middle of the century[1]. There are eleven Principal Partners (sponsors) of the event[2], two of which are National Grid (which we featured in a recent Stock Story) and Unilever, whose shares we also own.
Having recognised some years ago the pressing global need to move away from high-carbon and towards low-carbon energy sources, we bought shares in Greencoat UK Wind PLC back in 2013. Greencoat was the first renewable infrastructure fund to list on the main market of the London Stock Exchange and is the only infrastructure fund or renewable infrastructure fund domiciled in the UK. The Company is a constituent of the FTSE-250 index. It invests solely in operating onshore and offshore UK wind farms which are currently producing income. It does not carry development risk – it buys completed projects from developers and manages them, generating revenues from these assets through a mix of power sales and government subsidies. The government subsidies are fixed and therefore highly predictable as well as inflation linked. Profits from power sales depend on the amount of power produced, which is relatively predictable and the price achieved, which of course can fluctuate.
Greencoat UK Wind is part of a group of companies managed by Greencoat Capital LLP, a specialist manager dedicated to the renewable energy infrastructure sector. It has offices in London and Dublin and has around £6 billion under management, making it one of the largest specialist managers in Europe. It was founded in 2009 and currently has fund mandates with strategies investing into bioenergy, renewable heat, solar and wind energy infrastructure in the UK, Europe and the United States.
The UK Wind assets are spread all over the UK, from Kent in the south of England to Caithness in the north of Scotland. As one might expect, there is a concentration of wind farms in Scotland and Northern Ireland – probably the windiest parts of the British Isles. In September 2018, I donned the Hi-Viz and visited one of Greencoat's wind farms in the Clyde Valley; I was hugely impressed by the quality of the engineering, the efficiency of the operation and the sheer scale of the turbines themselves. On an even bigger scale are offshore wind farms, of which Greencoat has three at present, all located in the Irish Sea. Individual blades for offshore turbines can measure over 100m long, whereas those for onshore turbines can be up to 60m[3].
Alongside its impressive environmental impact, the company must generate good financial returns to warrant inclusion in our portfolios. We like the fact that Greencoat UK Wind has a progressive dividend policy, increasing the dividend in line with retail price index (RPI) inflation. The board also aims to preserve and indeed grow capital on a real basis by reinvesting surplus cashflow in more operating UK wind farms as well as through sensible borrowing against the value and revenues of the portfolio.
 Written by David Gorman
[1] https://ukcop26.org/cop26-goals/
[2] https://ukcop26.org/the-conference/venue/
[3] https://www.clean-energy-ideas.com/wind/wind-turbines/how-long-are-wind-turbine-blades/
Information is accurate as at 14.10.2021. Opinions constitute the fund manager's judgement as of this date and are subject to change without warning. The officers, employees and agents of CIP may have positions in any securities mentioned herein. This material may not be distributed, published or reproduced in whole or in part. With investment capital is at risk.