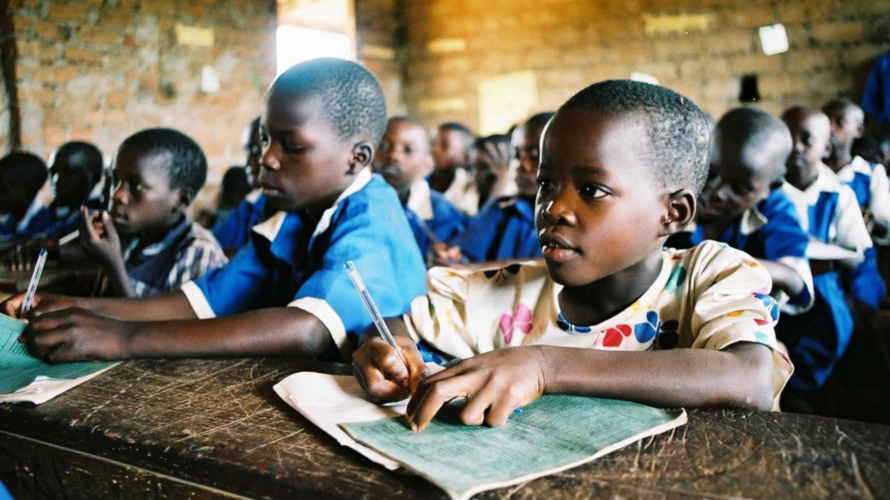 David Elton is in Burkina Faso to visit La Renaissance school and here is his second update from his trip:
Having arrived safely in Ouagadougou on Sunday afternoon after meeting up with Tony Burden in Addis Abba "en route", we were greeted at the airport by Mathieu Compaoré and a number of members of the board at La Renaissance. We were then whisked off to our hotel for a quick chance to change before being taken out for a welcome drink and bite to eat with the board. It was amazing to be made to feel so welcome straight from the off. I also quickly came to realise that Mathieu and Tony's superior language skills were wholly necessary to compensate for my lack of French!
 Later that evening we sat down with Mathieu to discuss plans for the week ahead, beginning with a trip to La Renaissance first thing Monday morning. We arrived at the school around 8:30am, an hour after the children had already begun their day. Due to the heat (high 30s at present), things tend to wind down at the height of the day and school was no different, running from 7:30 until 12, taking a lengthy lunch, before returning from 3 until 5. I firstly handed over all of the items I had transported from the UK to the staff, which they were very pleased with, and we were then shown round by Mathieu, the Headmaster (Boniface) and Madame Kaboré. We were also introduced to each class (of which there are 5 of between 40-50 pupils). However the children were taking mock exams at our time of visiting so our interaction was minimal due to the understandable wish not to disrupt them. We will of course be returning.
 After finishing up our school visit we then drove across town to the UN-ABPAM (the national blind association) headquarters, which BCF and La Renaissance have close ties with. Here we met the president of the association and a number of other key staff members, whilst also being shown the various machines they use for transcribing material into Braille, which was fascinating. It's very much been a whistle-stop tour of meeting many inspirational people so far.
 Tomorrow (Tuesday) we head out of Ouagadougou to Kabougou (about an hour away) with members of UN-ABPAM to visit the local blind association there and see what initiatives they are running.
MELRBDE/020316