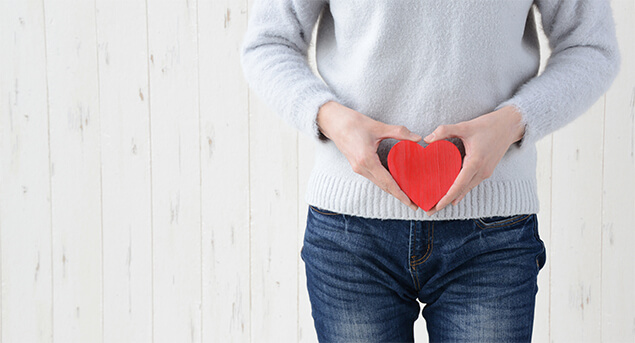 Most of us take the life of our bodies very much for granted. We breathe, we eat, digest and sleep. When something unwelcome turns up and surgery ensues, the body's functionality is impacted and redirected, for example, to a wearable ostomy bag, catheter or long-term wound dressings. To live a normal life after this can be challenging. In this month's stock story we move to Denmark to look at a company whose mission is 'making life easier for people with intimate healthcare needs'. Coloplast (www.coloplast.com) is a medical healthcare company which operates in Ostomy Care, Continence Care, Wound & Skin Care and Interventional Urology. Coloplast enjoys market leadership in Ostomy and Continence[1]. With global operations, Coloplast employs around 12,000 people.[2]
The history of the company harks back to the 1950s with a nurse called Elise, whose sister had an ostomy operation and was afraid to go out in public, fearing a leak. Elise came up with the idea of an adhesive ostomy bag. Based on this idea, another nurse and her engineer husband created the first commercial product and the origins of Coloplast[3]. This is a business which has seen steady growth and will continue to do so as cancer treatment becomes more effective and survival rates improve. It delivers consistently high margins and is an excellent example of what we call a 'High Quality' stock in the portfolio. Its excellent reputation has been built on its ability to listen to patients' needs and many employees work directly with these clients on a constant basis, enabling crucial information to be used for innovation.
The industry is fairly consolidated with regulatory approval representing high hurdle rates for new competitors, providing the company with an economic moat, so profitability is high. This underpins an exceptionally stable R&D budget[4] and ensures innovation. I remember back in 2012 when I was talking to the Finance Director and her excitement about the efficacy of a new adhesive for the concave enclosure (as people's tummies aren't often flat), and how it was being trialled by patients who would play squash as a stress test. There are over 100,000 people in the UK with stomas and new patient numbers grow at the rate of around 20,000 per year[5], a level of sustainable growth that has led to the opening of a dedicated distribution centre in Peterborough to service the UK and Irish markets earlier in 2020. Coloplast has demonstrated its ability to deliver solutions for patients whose activity would otherwise be very constricted. Their products have a life changing impact and with a leading market share of 35-40%[6], we believe the company is well-placed to service the 'silver economy' as population demographics continue to develop.
As well as the social benefits that derive from its product base, from an environmental, social and governance point of view we are also impressed with the way that Coloplast has dealt with the challenges it has faced in the past. In their new strategy Strive 25, the company has set out 'Scope 1': to ratchet up its reach and growth, cut emissions to zero and 'Scope 2' to use 100% renewable energy and address its packaging waste. In terms of its responsible business commitment, a strong clear Code of Conduct is in place which underscores a culture aiming to do the right thing. The past hasn't always been easy for the company, which has grown both organically and through acquisition. In 2016, Coloplast was amongst several medical healthcare companies sued in California due to complications arising from pelvic mesh implants. Under US law, surgeons who carry out procedures are not held liable for problems; the liability sits instead with the manufacturer. Coloplast maintain that the devices are safe, and the surgical procedure is the key to success. The US was also a cause of concern when the company had to pay to resolve claims of kickback payments, so called 'spiffs'.[7]
We endorse the open and transparent way that Coloplast have faced up to these difficult issues, they were part of a wider industry problem in both cases and they highlighted poor practice. We also note that the vast majority of Coloplast's products are not surgical, remaining on the surface of the body, which makes them much less prone to serious complications. Management should be judged on what they do when things go wrong, and we can see how the culture of the organisation aims to avoid past problems through better oversight and a strict adherence to corporate conduct expectations. Perfection from companies isn't necessarily what we look for, but a self-critical attitude and continuous improvement that is part of a successful and sustainable culture.
[1] https://www.coloplast.com/Documents/Investor%20Relations/CMD%202020/Presentations/01%20-%20Introduction%20and%20Group%20Strategy%20by%20Kristian%20Villumsen.pdf (p6)
[2] https://www.coloplast.com/about-coloplast/
[3] https://www.drugwatch.com/manufacturers/coloplast/
[4] https://www.coloplast.com/Documents/Investor%20Relations/Annual%20reports/GB/Annual%20Report%202018-19.pdf
[5] https://www.securicaremedical.co.uk/advice-and-support/stoma-care/growing-up-with-a-stoma
[6] https://www.coloplast.com/Documents/Investor%20Relations/Annual%20reports/GB/Annual%20Report%202018-19.pdf
[7] https://www.drugwatch.com/manufacturers/coloplast/
Information is accurate as at 10.11.2020. Opinions constitute the fund manager's judgement as of this date and are subject to change without warning. The officers, employees and agents of CIP may have positions in any securities mentioned herein. This material may not be distributed, published or reproduced in whole or in part. With investment capital is at risk.
STEUBLOGRH/10112020