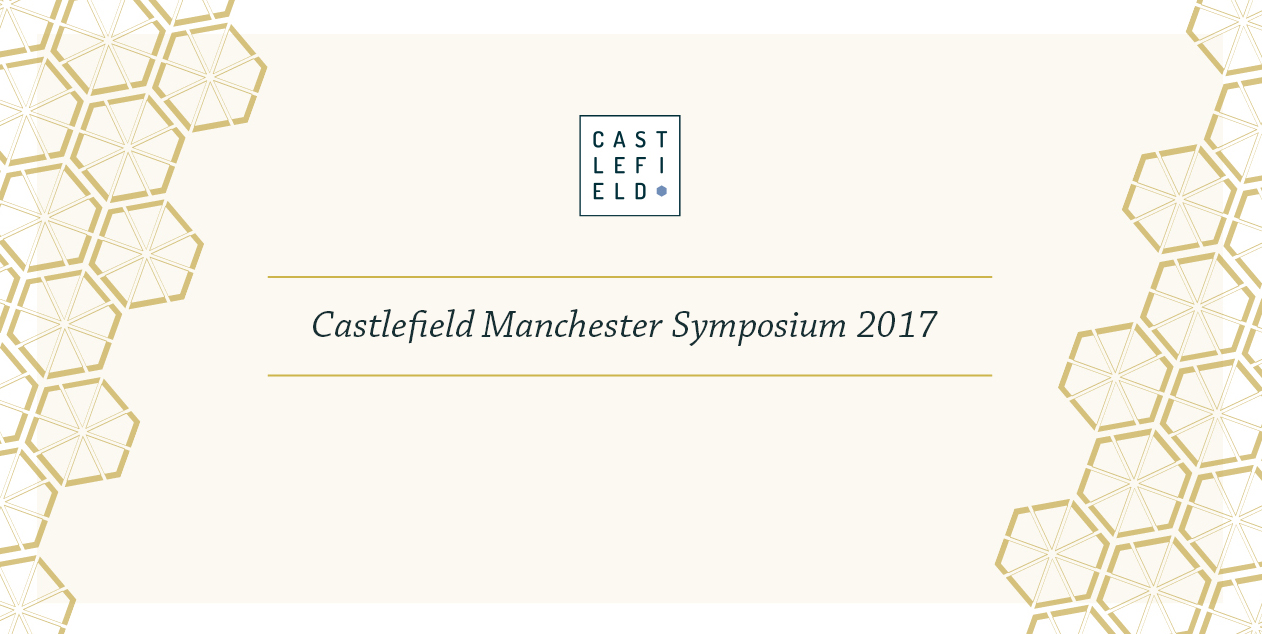 WHAT HAVE WE LEARNED, TEN YEARS ON FROM THE START OF THE CREDIT CRISIS?
OUR EVENT EXPLORES THE GROWTH OF RESPONSIBLE BUSINESS
Ethical finance firm Castlefield host: CSR 2.0 The Age of Responsible Business 27th June 2017 at Manchester Town Hall
 Event to consider growth of impact focused and socially responsible business.
 Keynote address from Mark Campanale, Founder of Carbon Tracker, Katie Hill (Director) B-Lab, Richard Cook (COO) Social Stock Exchange and Peter Matthews of (Adviser) Capital for Colleagues.
(Manchester, 27 June 2017), A decade after the financial crisis started we are seeing the emergence of exciting new ways of doing business. An event at Manchester Town Hall will explore fast growing movements such as B-Corps and employee-ownership models and consider the contribution these innovations might make towards the wider economy.
There are now more than 2,168 B Corps – organisations that apply the objectives of the traditional not for profit sector with the management principles of the private sector. The employee-owned business sector currently accounts for a combined annual turnover of over £30 billion in the UK, 4% of the nation's GDP. In finance there is a growing movement towards impact investment with over $25billion of capital set to be invested to support companies that measure their environmental and social impact this year[1]. 
The event will feature social entrepreneur Mark Campanale as Keynote Speaker, as-well as leading voices from B-Lab, Capital for Colleagues and the Social Stock Exchange.
Olivia Bowen, Partner and Adviser at Castlefield, says:
"As responsible investment specialists, we believe that the way in which money is made is crucial to a well-functioning society and the environment. We consider ourselves to be "thoughtful" investors and so seek to support companies doing business in a way that is beneficial to all stakeholders."
John Ditchfield, Partner and Adviser at Castlefield said:
" There is a global wave of organisations which place values, beyond simple financial metrics, at the heart of corporate strategy. Ten years on from the start of the financial crisis the investment and business community have a unique opportunity to use this movement to both rebuild their reputation and profit from sustainable solutions. Our event brings together leaders in business and finance to explore how to build on this momentum and to harness markets as a force for good."
For more information please contact: John Ditchfield or Olivia Bowen at Castlefield Partners on 0161 233 4890 www.castlefield.com
CSR 2.0 the Age of Responsible Business will be held on Tuesday 27 June, 2017. The event will run from 1pm-4.30 pm at The Reception Room in the Town Hall, Albert Square, Manchester, M2 5DB.
About Castlefield
Castlefield is a family of investment and advisory businesses with a focus on clients' values and aspirations, with around £550m under management.  
Shared ownership and the fact that employees and a grant-making charitable trust share in business and profits, lie at the heart of our approach. Following the acquisition of the UK's two oldest and most well established ethical advice firms, Castlefield is now an integrated advice and investment management group, widely recognised for their expertise in responsible and sustainable investment.
Profiles of our speakers and panel members:
Mark Campanale
Mark has spent twenty five years as an investment professional focused on sustainable finance, as a co-founder of some of the responsible funds businesses at Jupiter with the Ecology Funds, NPI with Global Care, the AMP Capital Sustainable Future Funds, and Henderson Global Investor's Global Care Funds. Mark is founder of the Carbon Tracker Initiative and the Social Stock Exchange. He is a member of the Advisory Board of the Gordon and Betty Moore Foundation's 'Conservation and Markets Initiatives' and serves on UNCTAD's Sustainable Stock Exchange's Green Finance Advisory Group. Mark has a BA in Politics & Economic History and an M.Sc in Agricultural Economics.
Katie Hill Executive B-Lab (Director)
Katie is Executive Director of B Lab UK, the charity responsible for rolling out the global B Corp movement in the UK. Previously she developed a £20 million Social Investment Fund for City of London Corporation and helped establish Access Foundation for Social Investment. She has spent much of her time living and working in Eastern Europe, and ran a social enterprise in Bulgaria for 4 years. The B Lab vision of business as a force for good has been a thread throughout her entire work life.
Richard Cook Social Stock Exchange (Chief Operating Officer)
After serving in the Army for thirteen years, Richard began his commercial career at Reuters initially running Lipper's European data operations before moving to the US to take over global product development and delivery. He then moved on to become Chief Operating Office at Citywire where he spent 5 years helping grow a forward thinking and innovative, financial media business. As Operations Director for Centaur Media plc. he was initially responsible for the Legal and Financial divisions before taking over the operational leadership for Business Publishing, where he led the re-branding and relaunches of numerous magazines and digital propositions.
The Social Stock Exchange is a new and unique public market for social impact investment in which the impact of the business for all stakeholders is precisely as important as its financial performance.
Peter Matthews Capital for Colleagues (Partner, Advisory) 
Peter has over 25 years' experience in helping to establish and manage consulting, advisory and investment management businesses, including over 13 years' specialist experience in the EOB sector. Most recently, from 2011 – March 2014, he was a Director of Baxi Partnership Ltd, a private employee owned business focused on supporting growth within the EOB sector, where his responsibilities included the development and management of the advisory and investment businesses in addition to identifying new business opportunities. Prior to this, he was an Account Director of employee-owned SAIC and became Vice President of SAIC Consulting. During his five year tenure (2000-2005) SAIC experienced a 15% year on year growth rate. In addition to building an established career in the EOB sector, Peter specialises in advising businesses on how to maximise revenue growth; as a Director of SEMA Group (1996-2000) Peter was instrumental in increasing account revenue growth from £13 million to £20 million per annum over a 20 month period.
Find more information about the event here.
MRCSRPR/05062017
[1] http://www.wealthbriefing.com/html/article.php?id=174584#.WSKyTxiZNE5