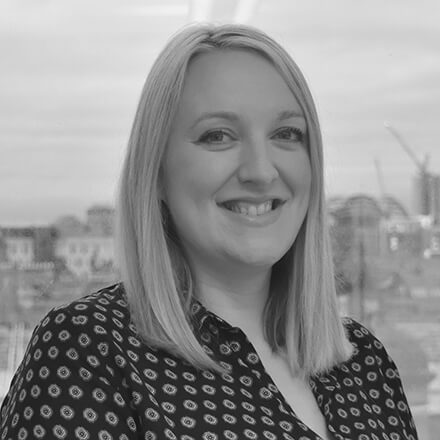 Sarah Taylor
Senior Executive, Compliance
I've worked in financial services since 2005, having previously studied History of Art and Cultural studies. I progressed through several operations roles in wealth management companies of various sizes and complexities, and gained a broad experience across the industry.
Shortly after joining Castlefield in July 2017, I moved from operations to the compliance team, where I have found my experience, alongside my enthusiasm to develop my project management skills, to be invaluable. My role on the Compliance team involves supporting all areas of the business, but on a day to day basis I mainly work with the investment management and fund management arms of the company. I readily embraced the challenge of Castlefield's MiFID II project and am pleased to say that I was heavily involved in the project's successful delivery.
Working for Castlefield really appealed to me as it offered the chance to join a rapidly growing company with a strong emphasis on making a progressive social and cultural impact.
Outside of the working day I enjoy good food and wine, then dancing off the calories in Zumba classes. I love all manner of art and craft activities, whether it be visiting a touring exhibition, painting a canvas or indulging my knitting skills. Throughout the cricket season I support my husband playing for our local team Prestwich CC, and at the end of the 2018 season we're looking forward to welcoming a new addition to our family.
0161 233 4890
sarah.taylor@castlefield.com