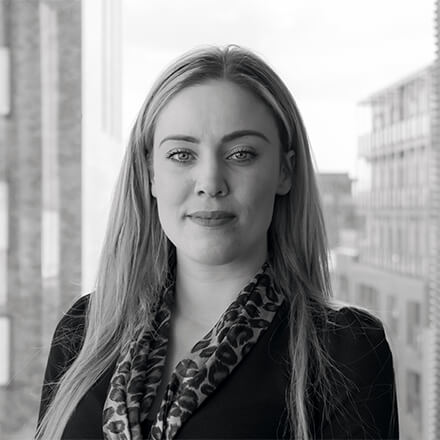 Sarah Rowson
Senior Executive, Financial Advice
Certificate in Wealth & Investment Management, ACSI
I joined Castlefield in 2018 on the back of 13 years of working within financial services. I began my career in banking advice at a high street bank and later moved over to wealth management and financial planning. Before joining Castlefield, I worked with ultra-high net worth clients, helping them to achieve their financial goals and private banking needs.
Over the years, I became accustomed to purely profit led retail banking and investment strategies, so when I came across the 'thoughtful investing' approach at Castlefield, I felt it was more in line with my own principles and knew it was something I wanted to be a part of. I'm an Associate member of the Chartered Institute for Securities & Investment and also hold the International Certificate in Wealth & Financial Planning. I'm now studying for a Diploma in Financial Planning.
Most of my spare time is spent with my two small children, running and exercising, and keeping up with my family and friends. I love holidays in the sunshine and generally being outdoors! I'm also involved in charitable work to aid those less fortunate than me.
0161 233 4550
north west
sarah.rowson@castlefield.com