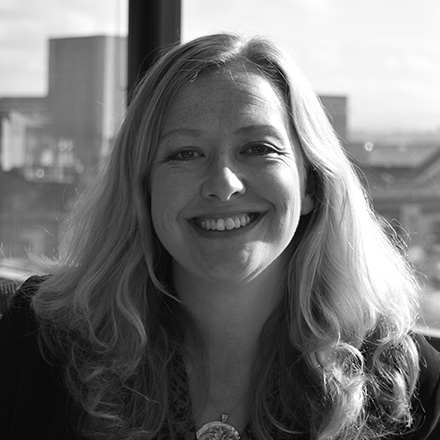 Olivia Bowen
Partner, Financial Advice
B(Soc)Sci in Social Policy, Chartered Financial Planner
A graduate of Manchester University, Olivia joined Gaeia, now Castlefield, in 1999, attracted by working for a professional firm with ethics at its core. Since then, as a Partner in our financial advice arm, she has helped to channel many millions of pounds into ethical investments whilst assisting clients to meet their financial and personal objectives.
As a Chartered Financial Planner, Olivia advises on all aspects of financial planning. She has advanced qualifications in Taxation & Trusts, Investment & Risk and the Financial Planning process and was delighted to win the Personal Finance Society's Investment Specialist of the Year Award 2017.
Back in 2005, she achieved 2nd place in Financial Adviser's Investment Awards as Newly Qualified Investment IFA of the Year and then again in 2006 she was Money Management's runner up Ethical Investment Planner of the Year. Finally, she was shortlisted again to win their Ethical Financial Planner 2015 Award. Olivia has appeared on Channel 4's award winning investigative current affairs programme Dispatches, BBC's Rip off Britain and has also been an expert guest on Radio 4's Moneybox.
Olivia loves being a Mother to her two children, but also enjoys escaping to the relative calm of the office a few times a week! She has a keen interest in all things aquatic – particularly scuba-diving with sharks. Beyond this, she is committed to protecting the environment and encouraging biodiversity, as well as working towards food, energy and water security for all - with a strong interest in how our economic and political systems influence this. 
Olivia is a Steering Group member of The Philanthropy Network and the Ethical Investment Association (EIA). She was Chair of the Real Farming Trust from 2013–2017 and on the LV= Member Panel 2014-2018.
0161 233 4550
north west
olivia.bowen@castlefield.com