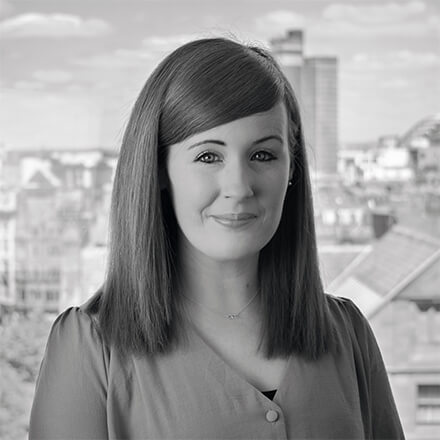 Mandy White
Manager, Client Services
I'm originally from Dublin and have almost a decade of experience working within the financial sector. Over this time, I've worked for a large insurance, savings & investment company (as a New Business Administrator/Business Analyst) and also as a Senior Business Support Administrator for a financial planning business. In February 2017, I moved to Manchester and began my UK career at a wealth management company where I looked after the financial planning requirements of professional footballers. In February 2018, I joined Castlefield.
My present role involves looking after the back office system used extensively by our personal financial advice business. It's my job to make sure that all the data we hold is clean and accurate, whilst dealing with any errors or problems my colleagues may find. I create management information reports and complete audits relating to how the system is being used, with the aim of ensuring that we're using it as efficiently as we can.
Castlefield is different to everywhere I've worked before. I share the values of the company, which are very important to me and I feel what Castlefield offers is truly unique, when comparing it to other members of an industry I have spent so many years working in.
In my spare time I enjoy going to the theatre and comedy shows, staying in touch with friends and family, travelling and daydreaming about one day owning a Dachshund.
0161 233 4890
mandy.white@castlefield.com