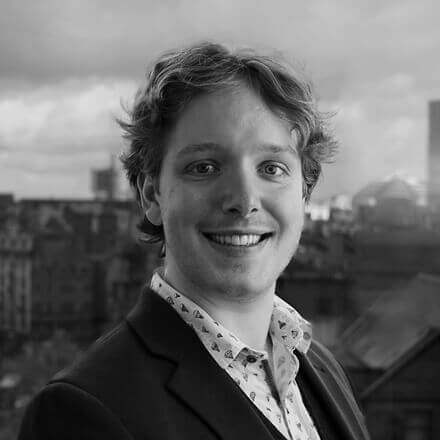 George Williams
Executive, Client Services
(BA) Hons
My journey in this industry began in 2019, after I graduated from the University of Manchester with a degree in Politics, Philosophy and Economics, or 'PPE' as it was known then, before that acronym took on a more ominous meaning the following year. Shortly after completing my studies, I returned to my native south west and moved to Bristol to work for the UK's largest investment platform.
Having grown up in the countryside, protecting the natural world is imperative for me so, after almost two years, I decided to pursue an emerging area of the industry which I'd learned to be 'ESG' (environmental, social and governance). When I discovered Castlefield, I knew it would be the perfect fit for me; a company with a clear, committed ethos of responsible investing and which has been doing it 'before it was cool'.
Away from work you'll find me exploring, most likely somewhere in the Lake District. When not gallivanting around, I love reading, football, music and especially cooking - and will gladly welcome new recipes in my email inbox.
0161 233 4890
george.williams@castlefield.com