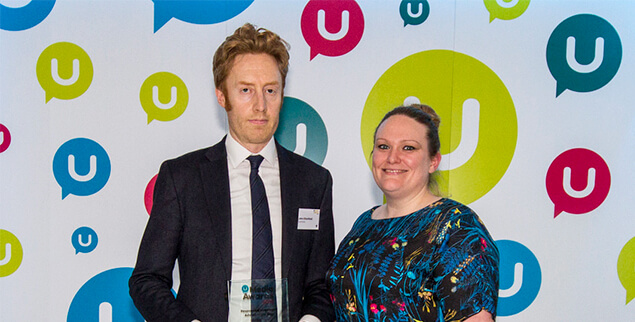 Unbiased.co.uk is a leading promoter of the value of financial planning advice in the UK. They work with journalists and directly with advisers to promote the public understanding of financial matters. Each year Unbiased bring together a panel of judges from the media to judge the quality of individual firms' contributions to national, local and online journalism.
This year John Ditchfield (Partner, Financial Adviser) on behalf of Castlefield was awarded the Unbiased Media Award for '2017 Responsible Investment Adviser'; the award recognises the firm's outstanding contribution to the national debate around responsible investment during 2016.
This is the second time Castlefield have won the award, following the initial success in 2015.
Find out more here.